Towing can be a huge hassle, especially if you don't have the right company to help you out. With so many service providers in the market, it can be tricky to figure out which one is the best for you. That's why it's essential to carry out enough due diligence when searching for a towing company. Here are some of the critical factors to consider for the best towing company.
Licensing and Insurance
A good towing company will be licensed and insured. Most states require tow truck operators to be licensed, and insurance is essential to protect you in case of any accidents or damage. This is a great way to ensure you're dealing with people authorized to render the services. Remember to check that their insurance policy is up to date and covers all the services they offer. If something happens to your car during towing, the insurance will cover any damages.
Good Experience
A good tow truck company should have many years of experience in the towing industry. Experienced companies tend to offer more reliable services than new ones because they've had plenty of time to develop their skills and expertise. Moreover, these tow truck companies are likely to have a good reputation among their clients, indicating top-notch services. They'll also be able to handle any situation you find yourself in, however challenging the maneuver is.
Variety of Services
Apart from towing, a good company should offer other tow truck services such as lockout assistance, fuel delivery, and tire changes. This can come in handy if you need multiple services done at once. It's also more convenient because you'll be able to get everything from one towing company, eliminating the need for multiple tow truck service providers.
A Reputation of Service
A company's reputation is a good indicator of its roadside assistance services, so be sure to look into it before deciding. The best way to do this is by checking online reviews and ratings on various sites. You can also ask for recommendations from friends and family members who've worked with them in the past. If you get a lot of negative feedback, it might be wise to steer clear of that towing company.
Affordable Rates
One of the most important factors to consider is affordability. You don't want to overspend on services, especially if you don't need them often. That said, don't compromise on quality just to save a few bucks. Make sure you get quotes from different tow truck companies and compare their rates before selecting your roadside assistance provider.
Professionalism
Professionalism is critical when it comes to a towing company. The staff should be courteous and helpful and know what they're doing. They should also be able to answer all your questions satisfactorily. If you don't feel comfortable with a company's staff or their services, look for another one. The last thing you want is an unreliable towing company that can't even return your calls.
24-Hour Service
The best towing companies are available 24/7, even on holidays. You never know when you might need their services, and it can be frustrating if they aren't available when the need arises. Try to find a service that's always available, so you can rely on the tow truck driver when you need them the most.
Adequate Equipment
The best towing companies have the latest and most advanced towing equipment. This ensures that they can handle any tow, no matter how difficult it might be. Look for a tow truck operator with different kinds of towing vehicles and machinery so they can handle any situation you find yourself in. From flatbeds to wheel-lift tow trucks, the tow truck operator should have everything they need to get the job done.
Service Packages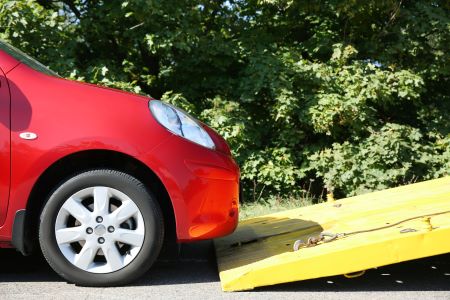 A professional towing company should offer service packages that include various services. This is more convenient than going to different providers for each service you need. It also saves you money since you won't have to pay several different companies to get those services.
How Much Do Tow Trucks Usually Charge Per Mile?
It all depends on what type of service you require and your vehicle's location at the time of pickup. Tow trucks usually charge by the hour, but some towing truck companies also offer a flat rate. You may need to pay additional fees for certain towing services, like fuel or broken glass removal.
When Should I Call a Towing Service?
There are a few scenarios where it would be wise to call a tow truck. If your car won't start, if you've been in an accident, or if you're stranded on the side of the road, it's time to call for help. Towing companies can also provide other services like tire changes and lockout assistance.
Try Our Professional Towing Service
At B&D Towing Services, we have a team of professional drivers and technicians who are ready to help you out. Whether it's a flat tire or an accident, we won't leave you stranded on the side of the road. Our dedicated staff is always on hand to assist you with all your needs, so don't hesitate to contact us for quality towing service!