Get Fleet Towing in Concord!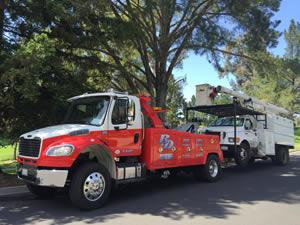 B&D Towing specializes in the towing of commercial and fleet vehicles in Concord and the surrounding area. The importance of getting your fleet vehicle running right now is something we understand. Your business depends on your ability to get your fleet where you need it when you need it. When you need fleet towing in Concord or the surrounding area, we have the certified towing professionals who get to you quickly and get your commercial van, truck, or fleet vehicle off the side of the road and ready to be serviced. We also offer a full range of roadside assistance services, so if it is possible to get your vehicle working, on the spot, we come prepared to make that happen.
Our large fleet of towing vehicles in Concord includes flatbed towing as well as winching, so we can get your fleet vehicle out of any situation and safely get it either back on the road or to a service station of your choice.
Our fleet towing includes:
Nationally Certified Towing Professionals
Shuttle vehicles
Buses
Recreational vehicles
Medium-duty trucks
Fifth-wheels
Fleet Vehicles
Toolboxes and other cargo
Lockouts
Jump-starts or pull-starts
Fuel delivery
Flatbed tow
Multi-vehicle tow
And more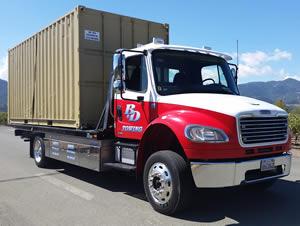 24-Hour Fleet Towing in Concord
For commercial vehicles, every minute you spend broken down is money you are losing. As a locally-owned, independent company, we understand the importance of getting back on track. We offer 24/7 solutions. Our skilled and experienced team shows up with everything needed to problem-solver your specific circumstances. Whether you have a flat, are locked out, out of gas, or having mechanical problems, we either get you on the move or move you to someone who can.
We minimize waiting, not only by showing up fully prepared but also by having a large fleet of towing vehicles at the ready—so we are never far away.
Call now for a fast, efficient fleet tow-in Concord or the surrounding area.