Get To Know B&D Towing
B&D Towing
has been serving Concord and Contra Costa County
since 1984.
We operate a modern fleet of 14 tow trucks able to roll anywhere within a short period. Our experienced towing professionals solve a multitude of situations that get people, and their vehicles stuck on the road, from accidents to breakdowns, we make your safety our priority. That means we get to you quickly, 24/7, and show up well prepared with the right equipment and the expertise to use it.
Whether you need roadside assistance, your vehicle is not drivable to get to a repair shop, emergency towing, or someone is parked on your property illegally, we have the solution to help you. We work hard to make your experience with us a pleasant one in what is often an inconvenient time. With our many years of experience serving the Bay Area, we are equipped to cope with just about any situation.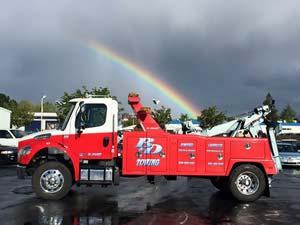 Superior Service and Towing in Concord
Our hand-picked professionals are as courteous as they are knowledgeable about safe, effective towing. They are certified with the California Tow Truck Association from Level 1 to Level 6. All our employees adhere to our drug- and alcohol-free policy. You will know you are working with one of our towing professionals as they will arrive clean and in uniform.
We are licensed, insured, and our drivers have the training to handle the job that has been dispatched to them.
Don't wait on other towing companies, call us for towing in Concord and get help, fast!