Get Roadside Assistance in Concord!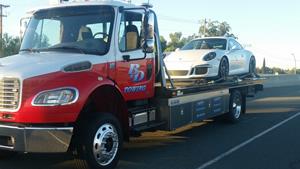 Being stranded on the side of the road, or in any location, is generally unsafe. B&D Towing makes it our priority to get to you quickly. As a locally-owned company, we see you as a part of our community, and that means we care. Our well-trained towing and roadside assistance professionals have everything necessary to help, from delivering extra gas, to help to fix a flat, or offering a jump start. If we cannot get you up and running, we also provide towing services to get you safely off the road and to your service station of choice. Call us and get reputable, fast, and efficient roadside assistance in Concord and the surrounding areas.
---
We have over 30 years' experience, going back to 1984, and have built our reputation for fast, reliable roadside assistance one customer at a time. 
---
Roadside Assistance Services Include:
Flat tires
Stuck in mud or other surfaces
Out of gas
Locked out
Unable to start the vehicle
Dead battery
Overheated vehicles
Flatbed towing
Winching service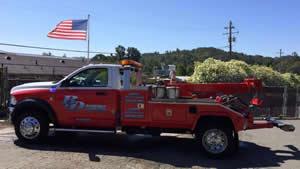 24/7 Roadside Assistance in and around Concord
B&D Towing operates a large fleet of towing service vehicles, meaning we can get too many different places in a short time. Our 24-hour dispatch gives detailed information to the roadside assistance professional to ensure he or she will arrive prepared for your specific needs.
Everyone on our staff has experience in trouble-shooting ways to start your vehicle when the problem is something that does not require engine repair. If there is a way to get your car started, we will find it and get you on your way. We can pull you from a ditch or out of muddy spots. We can also help with both everyday cars up to fifth-wheels and fleet vehicles.
You have important things to do. Don't waist another minute stuck on the road. Call us now for roadside assistance in Concord and get back on your way!