Looking for a Towing Company in Concord?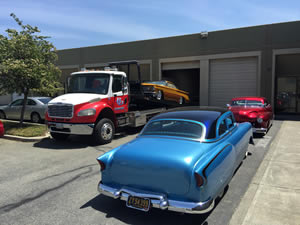 No one wants to be in a situation that requires a towing company. Either you have been in an accident, you have broken down, or someone is in your parking spot. None of these scenarios are pleasant, but when they come up, you want fast—24/7, round the clock service—from a towing company that is licensed and works ethically, per California State law. B&D Towing has more than 30 years of experience proudly serving Concord and the surrounding areas. We are a well-experienced, fast, efficient, ethical towing company in Concord who is prepared to meet your towing needs. Call us for service you can rely on in a time when you need to trust someone, and you need them right now!
Our fleet of towing vehicles are well-stocked and made to tow everything from a beloved classic convertible to heavy-duty trucks and the loads they are carrying. We can get you out of tight spaces or any situation you are stranded in.
Our towing professionals are polite and happy to explain everything from our transparent pricing to our towing process. We pride ourselves on being a towing company that goes above and beyond in customer care. Each of our towing professionals is selected for his or her expertise and ability to deliver excellent customer service.
---
We Are Your Trusted Towing Company in Concord
Just some of the towing services we offer include:
Motorcycles
Cars
Trucks
Medium Duty Trucks
Recreational Vehicles
Fifth-Wheels

Multi-Vehicle Loads

Commercial vehicles

Tool Boxes

A wide variety of other cargo
---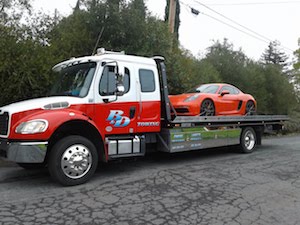 When you call us, you become our most important priority. We understand that calls are often from people broken down and need roadside assistance in Concord. We do everything we can to get to you quickly and get you and your vehicle out of harm's way. We handle each towing with the greatest of care, careful to keep your car, truck, or company vehicle in the same condition it was in when we arrived.
Call today for a towing company with a trusted reputation in Concord!