In need of roadside assistance in Pleasant Hill?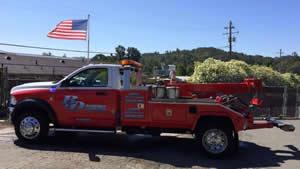 When your car isn't working right, it can be more than a minor headache. Sometimes, even simple issues like headlights left on can drain a battery just enough so your vehicle won't start. And if you don't have jumper cables or can't find someone who does who's willing to help, you can be stuck for a long time. But you don't have to wait for friends and family to show up. Instead, call up B&D Towing for roadside assistance and towing in Pleasant Hill. We'll get you back on the road so you can get where you need to be without hours of waiting around.
You don't have to worry about looking up online videos and hoping you can replicate their techniques. Our tow truck operators are also skilled in minor vehicle repairs and know the proper methods to best help you.
What roadside services are you equipped for?
While we can't do major repairs on the spot like replacing your transmission or engine, we might be able to do more than you think. We're prepared for many common car problems, including:
Jump starts
Tire changes
Flat repair
Lockouts
Low oil
Gas delivery
Lockouts
Stuck in mud or snow
Overheating
And much more!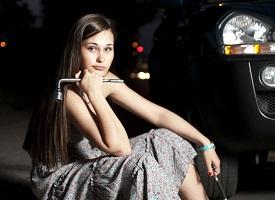 What if it's not a minor issue? When you call us for roadside assistance, try to give us as much detail about your problem as possible. If we think that we can fix your car, we'll try roadside assistance repairs first. But that doesn't always work. For more complicated or major issues, we're always able to help with our quality towing services if needed.
We're available 24/7 for towing and emergency road service
By choosing us, you're choosing a towing company that's always available. This means that if you break down on a country road at 3:30 AM or on a highway during your lunch hour, we'll be there either way. We have tow trucks available for any type of vehicle, from loading a personal scooter to hauling your semi-truck. And all of them are driven by CTTA certified drivers! So call us anytime, and we'll be there quickly to put your mind–and that headache–at ease.