Don't have much room to maneuver? We have a low clearance tow truck in Walnut Creek!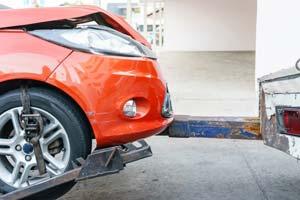 It's always a tough time when you need a vehicle towed. Not only do you have to find a company to move your car, but it throws off any plans you may have due to an issue you hoped you wouldn't have to deal with. This problem is compounded when you're in an area with low clearance, such as a parking garage or under a carport in an apartment complex. And because many types of tow trucks require a significant amount of room to operate, you might feel like you don't have any good options. Fortunately, B&D Towing has a low clearance tow truck in Walnut Creek available specifically for these types of situations. And with our fast and friendly service, we'll get you back on the road in no time!
Don't call just anyone to tow from a parking garage! Most kinds of tow trucks are too tall to fit under low clearance areas and certainly couldn't get back out with a vehicle in tow. It's important to mention your location upfront to your towing company to make sure that they have the right equipment for the job.
What kind of areas are low clearance areas?
Low clearance is a relative term and depends on the type of vehicle in question. But no matter what kind of car you have and where it's at, we'll help you find a way to get it out safely. Some common areas include:
Parking Garages: Some parking garages have clearance as low as 7 feet high. And if you have a vehicle that can barely fit under it, you'll need a tow truck company familiar with low clearance towing to get it out.
Carports and Garages: Most of the time, the best option is to move the vehicle out in the open first and then get it towed. But this isn't always possible, and you may need our tow truck operators to help.
Beneath bridges or other low ceilings: If your car stops working in one of these areas, it's often a lot harder to get out than it was to get in! Let us come by to take care of it for you.
---
Choose us for low clearance towing in Walnut Creek and much more!
Whether it's roadside assistance, fleet towing, or even emergency towing, we're always available to help!