Do you need towing now?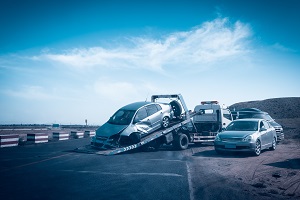 If you get into an accident or get stuck late at night, the last thing you need is to wait hours for an unreliable tow truck to finally show up and pick up your vehicle. You deserve speedy, helpful, and affordable service. That's why B&D Towing does emergency towing in Martinez, CA because we know that every extra minute you're stranded is a minute longer you should be able to spend safely back home.
With an enormous fleet of professional towing vehicles in the Martinez area, we're prepared and ready for anything you need. Depending on your particular situation, we can send out light, medium, or heavy-duty trucks out to pick you up. Got stuck with an RV or semi-truck? No problem! We'll make sure to pick up both your vehicle and whatever cargo you have.
Large or small, day or night, we're here when you need us!
When you have an emergency, our 24-hour tow truck service will send the nearest truck to pick you up as soon as possible. We'll help you get your vehicle and your load home, including:
Cars
Motorcycles
Trucks
SUVs
Snowmobiles and ATVs
Fifth-wheels
Semi-trucks
Trailer cargo
Vehicle Equipment
And more!
If you don't need your vehicle towed but could use a little help with something like a flat tire, fuel delivery, or a jump start, we do mobile roadside assistance as well as towing!
Going to need repairs?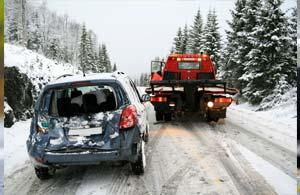 If you were involved in an accident, chances are that towing your vehicle home won't help you much; you might have to get it towed the next day again for repairs! We can skip that step if you'd like and tow your vehicle to the auto shop of your choice. If you don't have a preferred mechanic, we know a number of places with helpful services such as after-hours drop-off and shuttle service. And we'll make sure to get you home after drop off if needed! With special roadside assistance in Martinez, we'll make sure you get wherever you need to go!
Our 24 hour towing won't be beaten!
For more than 30 years, our locally-owned and operated towing services have been helping people and vehicles in need. With several available tow trucks around the Martinez, CA area, we'll make sure to get someone to you quickly who will treat you right. So if you're in an emergency and need help right away, give us a call immediately for assistance!