With emergency towing, we're available 24/7 in Moraga!
When you're stranded, you can't afford to wait until normal business hours to get you and your vehicle back home. That's why B&D Towing offers emergency towing in Moraga, CA, to make sure you aren't stuck. Whether you got into an accident or your car broke down mysteriously, call us for fast and friendly service day or night. We're open 7 days a week 365 days a year because we know that these things don't happen when it's convenient.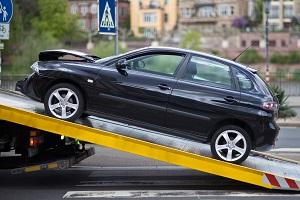 We'll try to start your vehicle first in a breakdown
Some towing companies do whatever they can to make a quick buck, even when it's detrimental to their customers. Not us. If your car is broken down and you can't get it started, call us, and we'll see if we can get it started with roadside assistance first. If that doesn't work, we'll take the car to the mechanic of your choosing if nearby, or can offer some honest, high-quality automotive technicians to help you out and bring your car to them.
Can your emergency road service handle large vehicles?
Yes, it can! Our versatile fleet is prepared for any vehicle you might have and can handle towing anything you drive, including: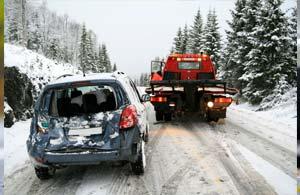 Fifth wheels and trailers. We know that if your vehicle stops working, you don't want to leave them on the side of the road!
Recreational vehicles. Have a few ATVs that are stuck with your truck? No problem. We'll make sure they make it back!
Have a commercial vehicle you can't leave behind? We'll make sure to get it somewhere it can be repaired for you!
We're even able to handle multi-vehicle loads! Our goal is to make sure that nobody or their vehicle is stranded.
Choose us for 24-hour tow truck service
With over 30 years of experience in Moraga and the surrounding areas, we're familiar with the streets of the region. All of our tow truck operators are certified by the CTTA to make sure that they're up to date in the best towing techniques and can be efficient in all their work whether it's an emergency or just routine towing. So when you need help, give us a call or contact us and we'll get there as quick as we can!