Who can you call for emergency towing in Alamo, CA?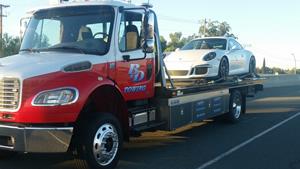 Getting in an accident is a harrowing experience. Even if you manage to come out without any significant injuries, the same might not be accurate for your car. Your car could be totaled entirely and undrivable. And if this happens late at night or off of the main city roads, you need help from someone reliable and can get there fast. That's when you should call the professional towing team at B&D Towing. We do emergency towing in Alamo CA and can pick up your vehicle from wherever it is and get you where you need to be.
---
Our 24-hour tow truck service is waiting for your call When you have an emergency, you can't afford to wait around. While some towing companies throw you through needless hoops and make you wait for hours, we do things differently. Once you call us, tell us your problem and your best guess at your location, and we'll head right over to get you as soon as we can. Towing may not be fun, but it doesn't have to be a hassle!
Our emergency towing services can handle all vehicle types
While putting a car or truck on a flatbed is a common image that comes to mind for towing, our versatile tow truck operators can handle much more. They've helped bring many vehicles back home including:
Personal Vehicles
Cars
Motorcycles
Scooters
Trucks
SUVs
ATVs
Snowmobiles
And more!
Commercial Vehicles
Buses
Semi-Trucks
Fleet vehicles
Cargo trailers
Industrial vehicles
Load shifts
Farming equipment
And more!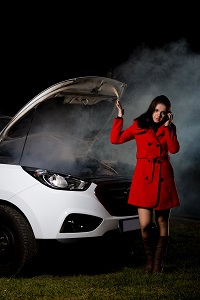 Have a minor breakdown? We can help! At B&D Towing, we aren't simply a towing company; we're available for roadside assistance too. Our skilled drivers are familiar with jump-starting, changing tires, getting you out of the snow, and more. They'll even bring you a can of gas if you run out!
Choose us for 24/7 towing!
When you call us, our goal is to quickly get you and your vehicle where you need to be. Prefer to take that broken down car to a mechanic instead of back home? No problem. We're familiar with the auto repair shops in the area and can drop your vehicle off at one and take you back home. That will save you the trouble of having to arrange another tow the next day! So when you have an emergency, choose our friendly towing company with confidence and call or contact us right away!